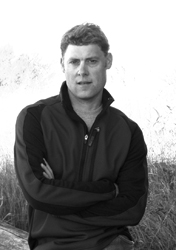 Growing up farming in eastern washington, Bill Franklin enjoyed sketching and experiencing first-hand the strength and honest expression of vernacular architecture.  After graduating with honors from Washington State University School of Architecture, he headed west to start his Architectural career.

After nineteen years, working with three prestigious Architecture firms in Bellevue and Seattle, Bill set out to launch his own firm where he could continue to enjoy teaming with clients, providing exceptional service, and creating inspired Architecture.

Over the course of his career, Bill developed his passion for the clear and honest expression of northwest-modern design principles.  By leveraging views and daylight with expanses of glass, providing appropriate protection from the elements, incorporating dramatic and efficient space planning, and utilizing durable, low-maintenance materials, he is able to create Architecture that is timeless and elegant.

Equal in his passion for Architecture, Bill has a strong affinity for our natural environment and stewardship of the earth.  By carefully considering building placement, site context, new technologies, and strategic use of building materials, he strives to create Architecture that not only exceeds project goals, but also leaves a lighter imprint on our earth.

Copyright 2016, Franklin Architecture PLLC.  All Rights Reserved.





William Franklin,  AIA,  LEED AP