This new marina located in National City, California (south San Diego Bay) is the first new marina in the San Diego Bay area in more than 15 years.  The project included four new buildings to support the 250-slip state-of-the-art marina.

The genuine post-and-beam structure and overhead "clerestory" windows give a nod to the historic wharf character of the waterfront's past, while creating an elegant backdrop to the honest, modern expression throughout the new marina.

Mr. Franklin's role included all phases of design, detailing, and project manage-ment for this project while a Managing Architect at The Miller|Hull Partnership.

Copyright 2016, Franklin Architecture PLLC.  All Rights Reserved.

  click for enlarged images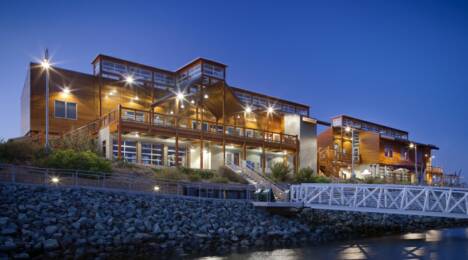 photography:  Chipper Hatter

See the official websites for more information and images...