Three things that can impact a construction project are time, quality, and cost.  At Franklin Architecture, we are striving to find solutions to help reduce construction duration, increase the quality of the finished product, and at the same time, reduce project costs along the way.  One method for achieving this is to leverage shop-fabrication of building elements.

When portions of a new building are partially constructed inside a shop, remote from your project site, they are fabricated in a controlled environment, allowing for much greater control over the quality of the finished product.  At the same time, cost for shop-fabrication can be lower than site-fabrication due to the inherent efficiency of an indoor working environment.

Additionally, since shop-fabrication may result in a shorter construction duration on your actual project site, the contractor is typically able to save time, and save money, and pass cost savings along to you.

This concept is a perfect fit for residential and commercial projects.  Let us know if we may leverage modular and shop-fabrication on your next project.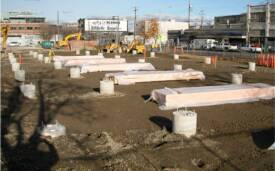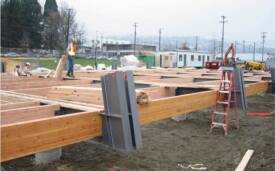 Copyright 2016, Franklin Architecture PLLC.  All Rights Reserved.


Introducing a new modular concept in building by FRANKLIN | architecture:





modular  |  shop-fabrication