Copyright 2016, Franklin Architecture PLLC.  All Rights Reserved.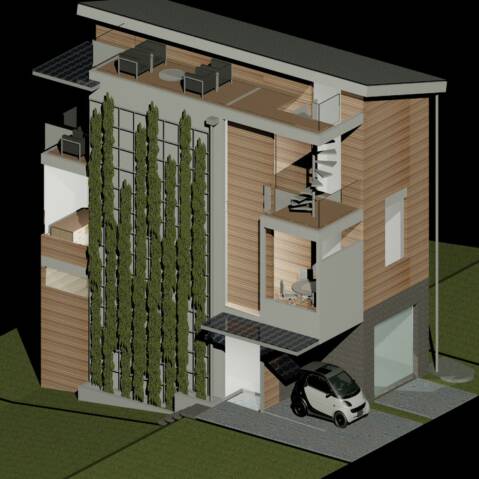 click for enlarged images

In addition to maximizing the building height and buildable area, we incorporated several sustainable strategies at this home, including pervious pavers to let rain water drain through, two separate rain gardens to hold and naturally treat storm water, and a south-facing living wall to increase landscaping and shade the south wall.





queen anne sustainable home